I'll give Spring credit. It's making an effort to show up. 60 and sunny yesterday made for the perfect opportunity to rock the new Clear Mint CRB during yesterday's WOD. Then… 50ish and rain all day today. I'll only allow the rain because it's helping to melt the seriously sludgy snowbanks which have overstayed their welcome.
Fun Fact: for all the rambling I did in the past 2 weeks looking forward to the aforementioned Clear Mint CRB, guess who managed to cut a hole in hers trying to free it from its package. Overzealous packager in the warehouse folded it over onto itself in the mailing pouch, so while I was taking scissors to the fold to free the merch, suddenly I met resistance… which was the poor CRB.
Anyhow… enough #firstworldproblems – it's Tuesday. Time for the weekly installment of 5 Favorites and a Dud!
Favorite #1: Bhakti Yoga Jacket ($118)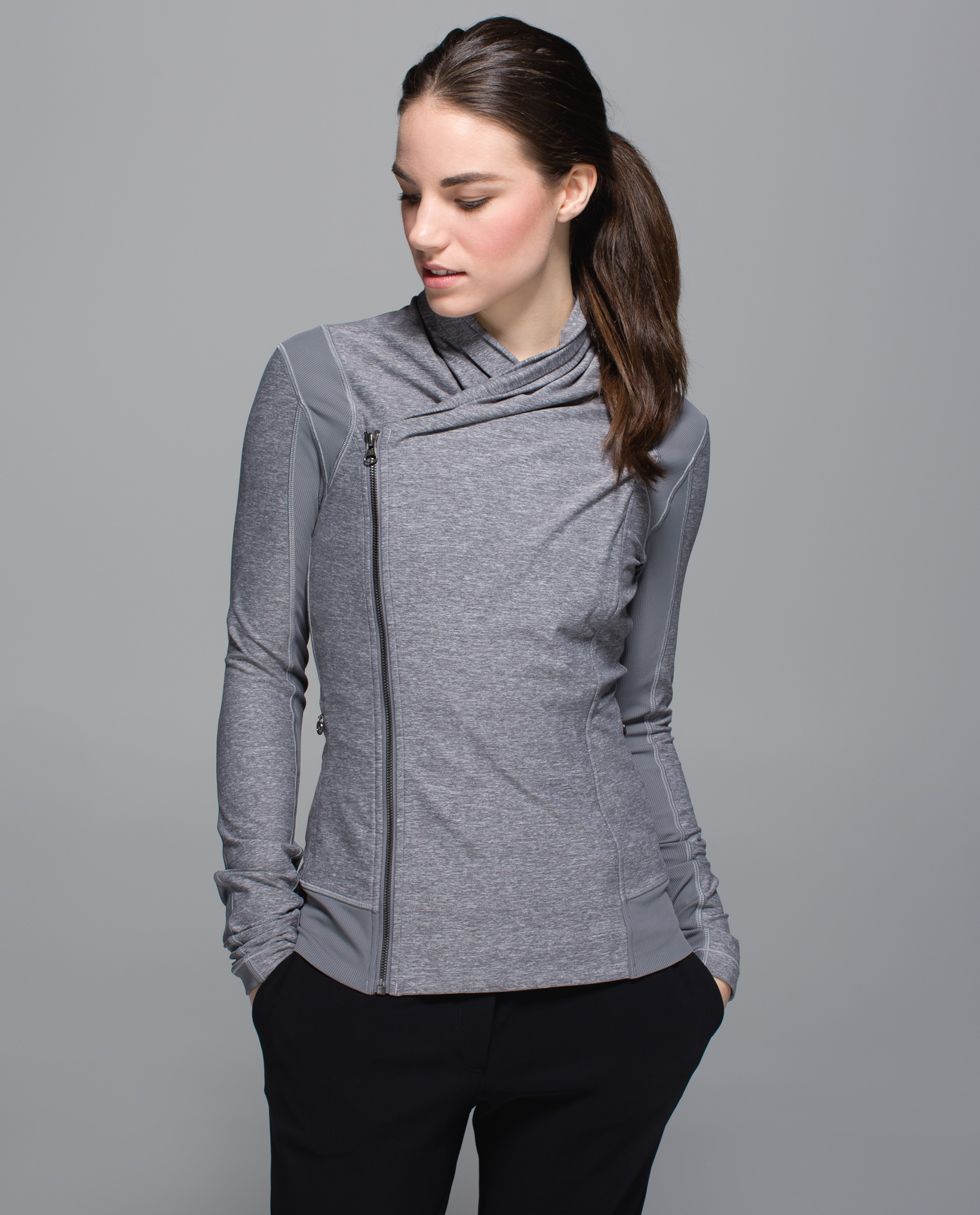 It's back! The Bhakti Yoga Jacket is back! I almost missed out in the fall. A friend of mine got the Bordeaux Drama in the fall, and I waffled on dropping the money right then. Lucky for me, some time in December, a lone Bhakti Yoga in Black was hanging out on markdown in my local store. LOVE this jacket. Super comfortable, with a slightly dressier look and feel to it. My office is Business Casual (emphasis on the CASUAL), so during the winter I wore this to work at least once a week. I'm happy it's available again for those who may have missed out in the fall!
Favorite #2: Var-City Muscle Tank ($58)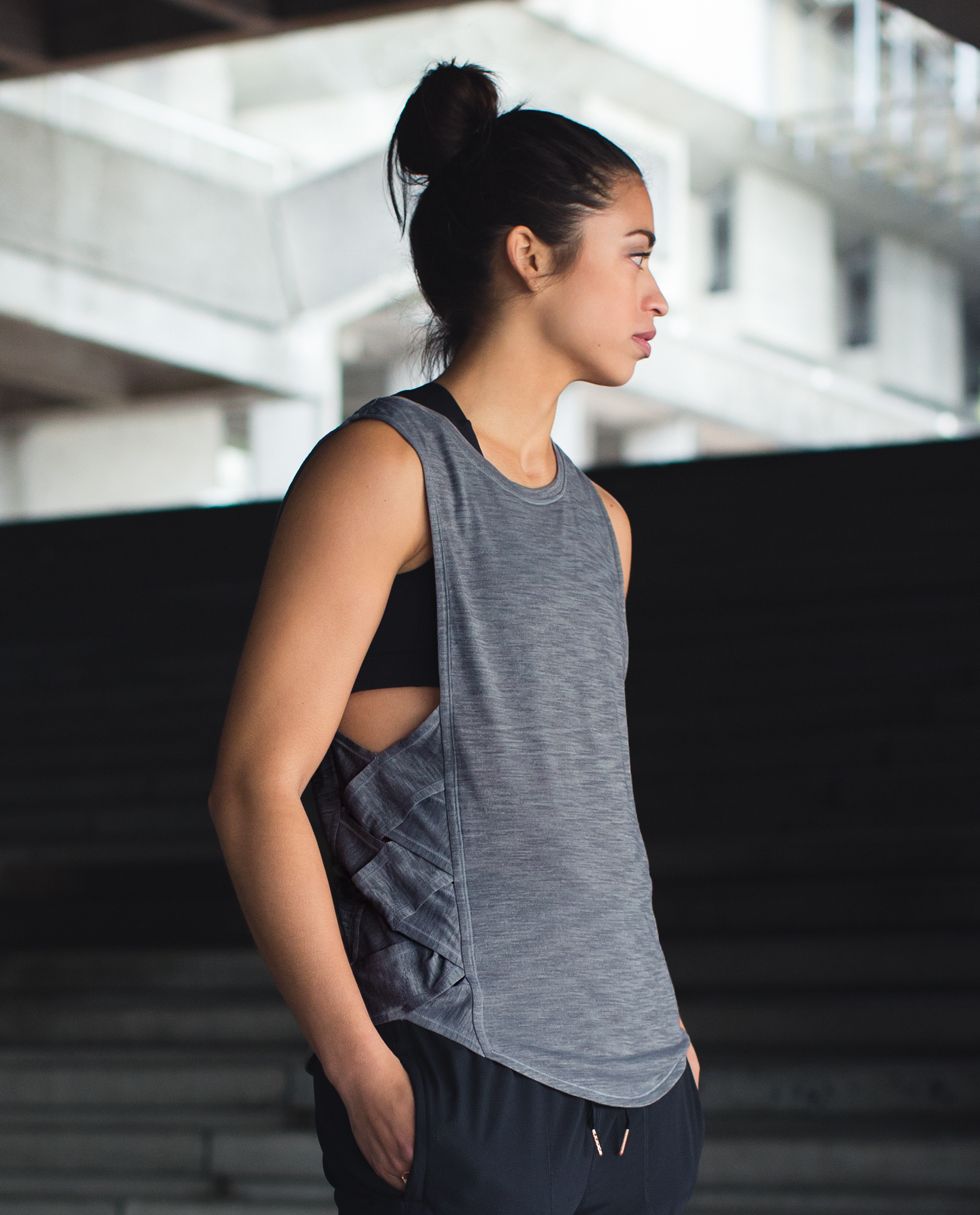 The side detail is criss-crAWESOME.
Favorite #3: 50 Rep Bra in Breezie Regal Plum Black ($48)
Ordered a 50 Rep Bra on a whim from WMTM, seeing that it's an online exclusive and I'd never gotten a chance to try one on. Survey says, if you like the Energy Bra and are looking for something new, give the 50 Rep a try.
Favorite #4: Run: Speed Short *4-way Stretch in Clear Mint/Heathered Slate ($54)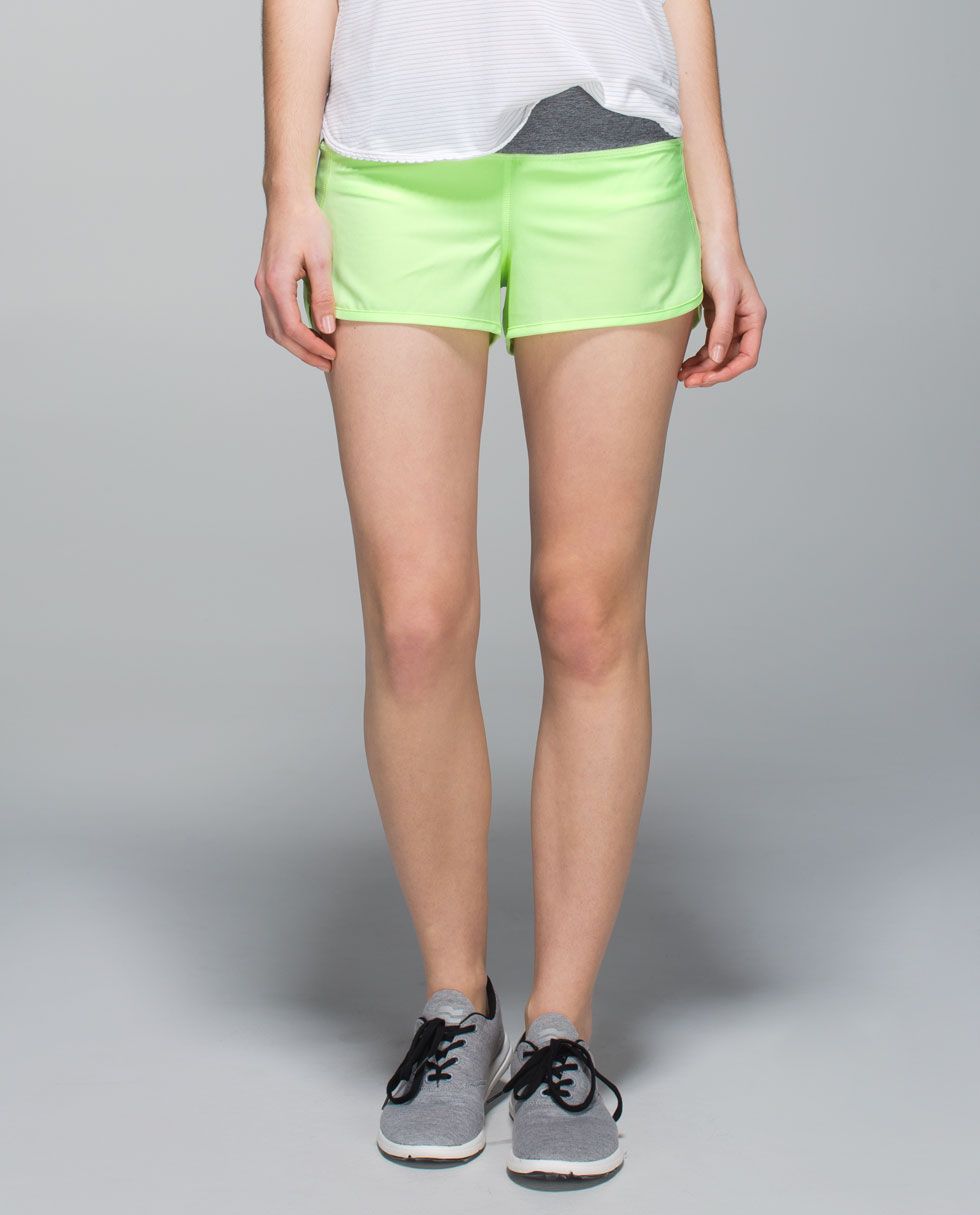 I'm a huge fan of the Clear Mint color! However, the recent reviews of the 4-way Speeds are showing that the fit has changed for the tighter once again, which is no good for #girlswholift – won't be ordering these online. The Speeds are a definite try before you buy!
Favorite #5: Refresh Skirt ($68)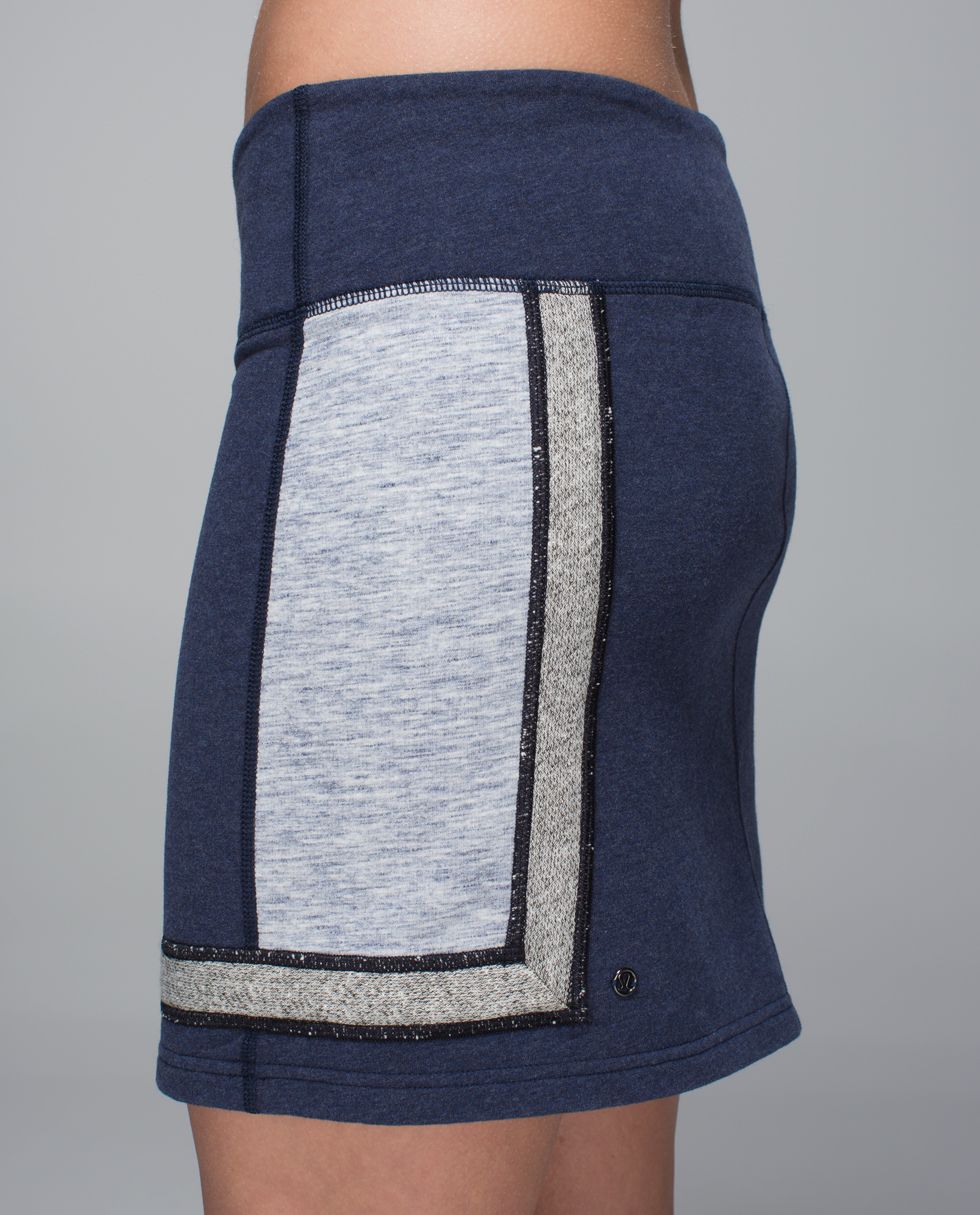 I have no idea where I'd wear this… the wannabe girly tomboy in me really wishes this skirt existed in college. I'd have lived in it to and from the boathouse all the time. You know… when the temperatures in Syracuse actually rose above 65.
The Dud: In the Loop Poncho ($108)
A zip up sheet with a drawstring hood! Because we all need a zip up sheet with a drawstring hood! Only reason one could think this a feasible purchase is to assume total blanket burrito status on an airplane.
Estimated Spending on this week's Upload: $0.00